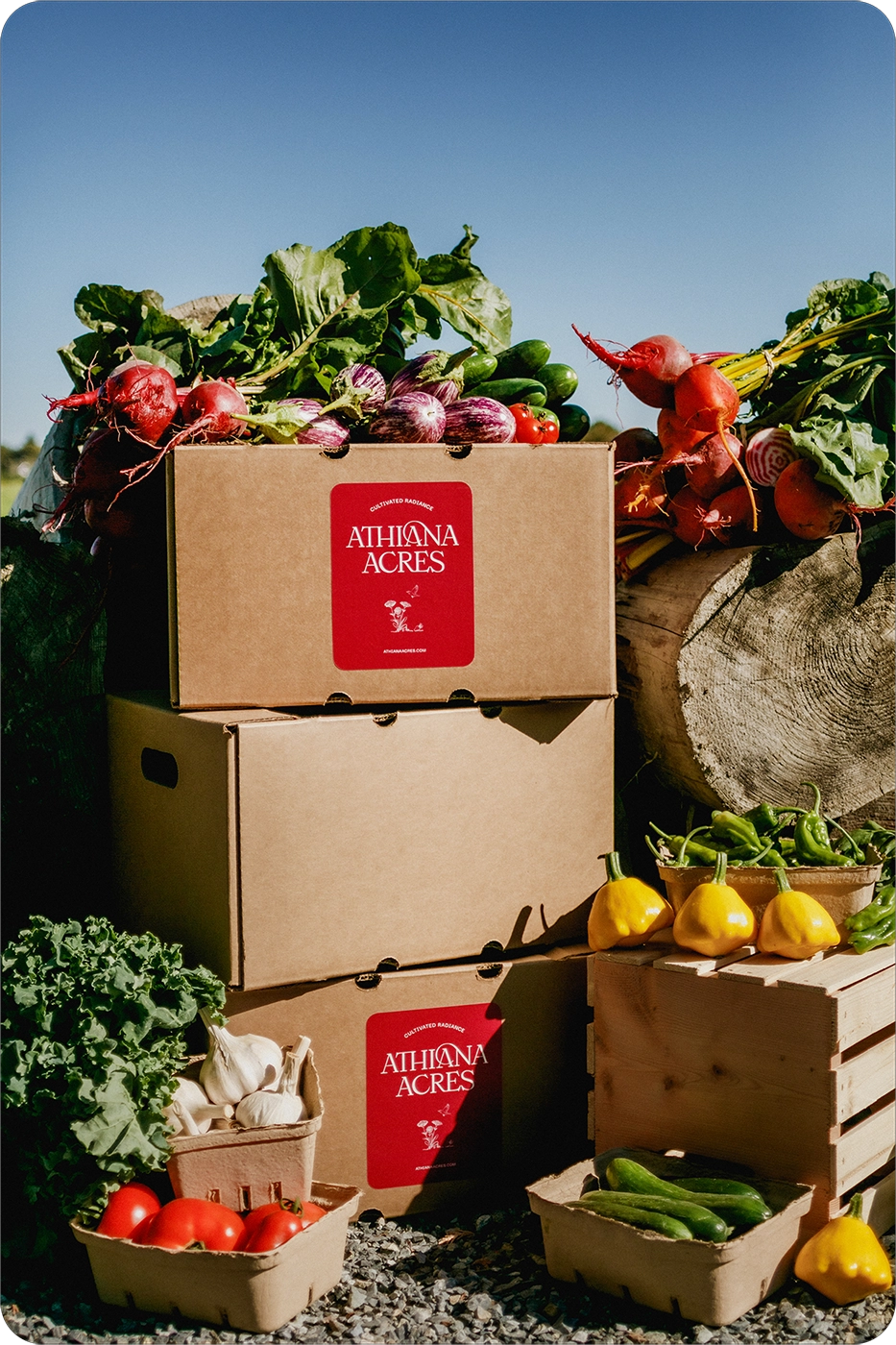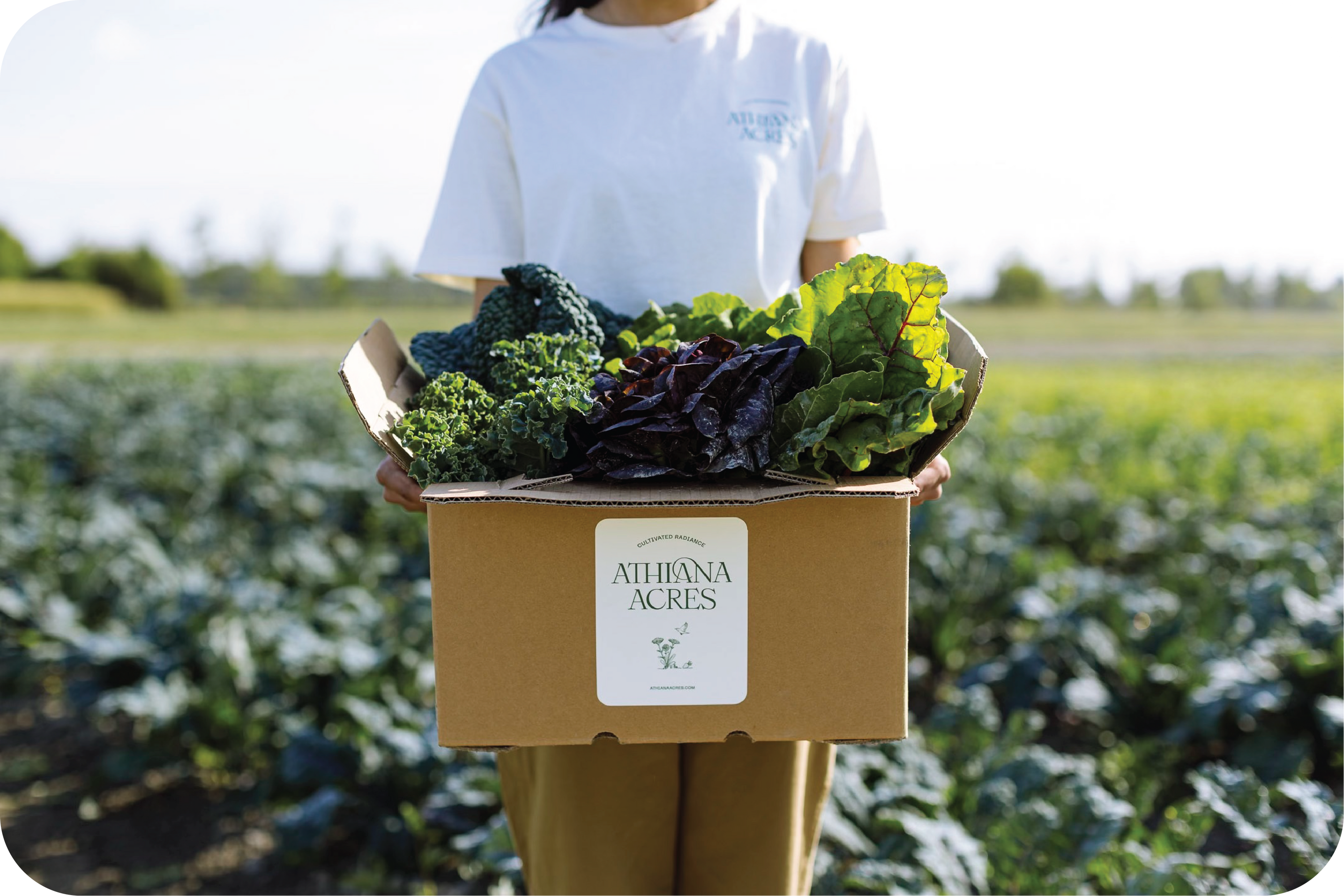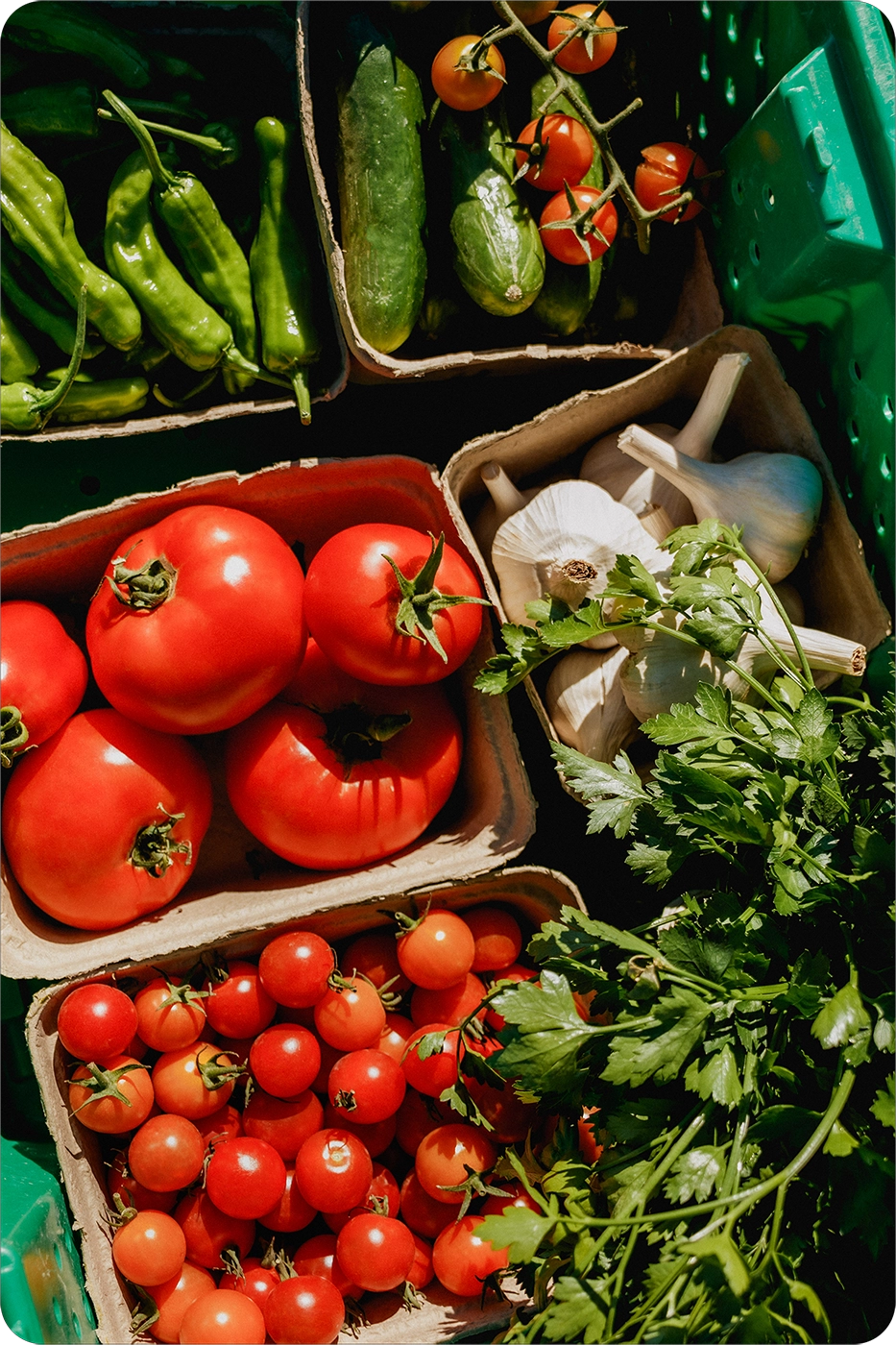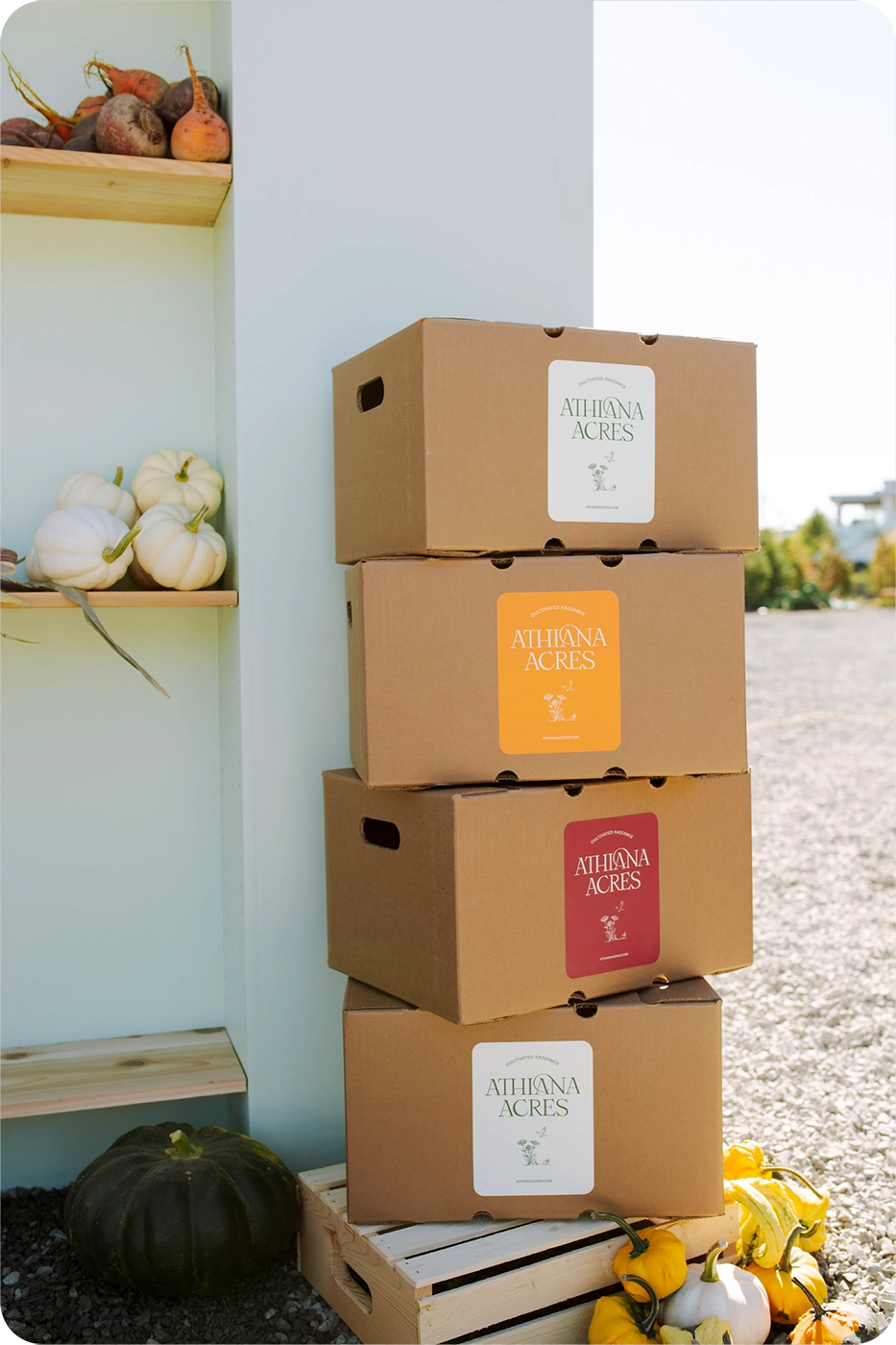 Fresh from our fields to your kitchen. The Harvest Box features an abundant variety of in-season herbs, fruits and vegetables harvested straight from the farm. Nutrient-rich, high-quality whole foods that are sure to nourish the wholeness of your body and provide a culinary cornucopia of flavours.
Select delivery within Richmond or pick-up at the farm at checkout.
This week's harvest includes a variety of the following:
Kale, Swiss Chard, Beets, Garlic, Potatoes, Jalapeno Peppers, Onions, Cabbage, Squash, Herb Mix.
*Please note your box may not include every item on this list.